Terms of reference:
The CPEG Distinguished Service Award will be awarded periodically (not annually) to a member who has shown exemplary service to the organization or to the discipline of pediatric endocrinology in Canada. The award will be focused on work that furthers the aims of CPEG and can be in one or more of the following areas:
administration
teaching
research
clinical service
Nominations will be solicited by the CPEG Executive Committee every 2‒4 years. CPEG members can put forward a name for nomination at any time. The nomination should include a letter signed by two CPEG members in good standing describing the contributions of the nominee.
The award will be presented at the annual CPEG business meeting. The awardee will receive a certificate and a $500 donation to a charity of their choice.
The deadline to nominate a colleague for the 2019 CPEG Distinguished Service Award is November 18, 2019.
---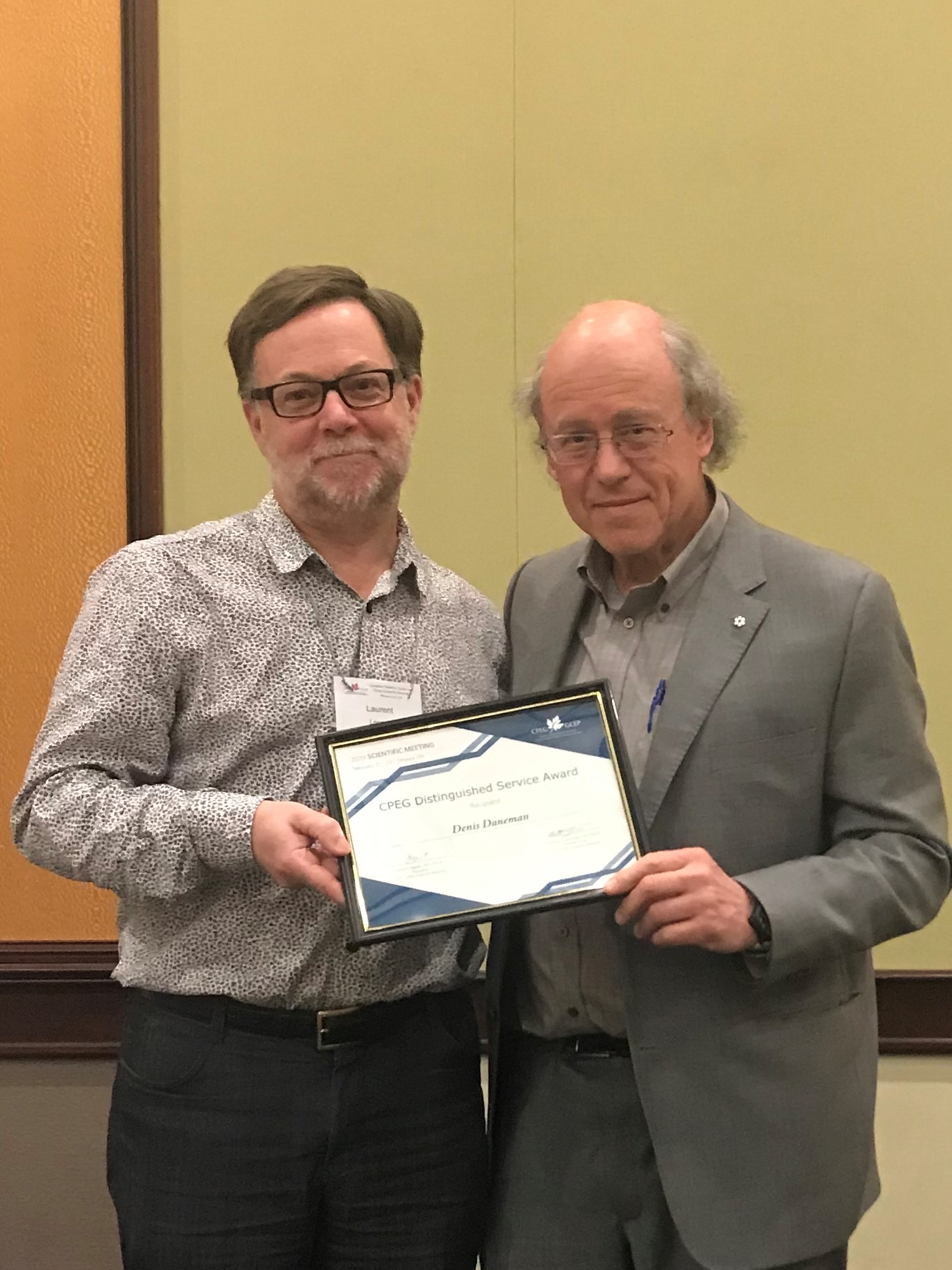 ---
Past recipients of the CPEG Distinguished Service Award:
2018: Dr. Daniel Metzger
2019: Dr. Denis Daneman